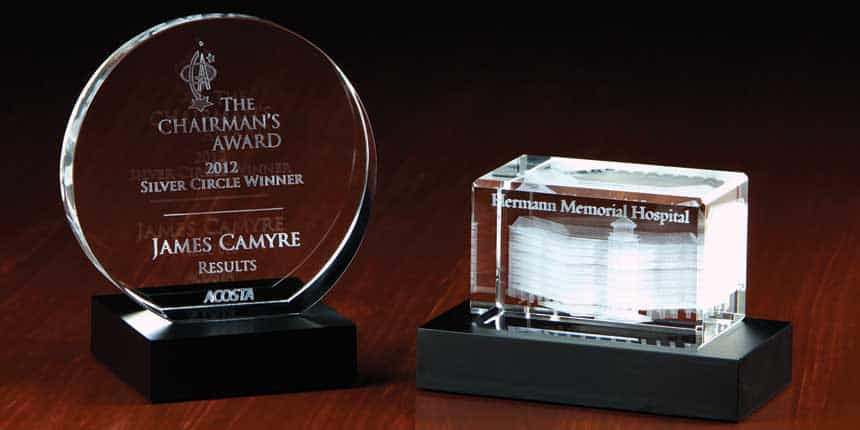 One of the questions we are often asked is: How should I display my 3D crystal so it shows up best?
The short answer to this question is to place your crystal where light can come in directly or at an angle behind the crystal. Placement on a side table under a lamp (with the lamp just slightly behind the crystal), or by a window usually works well.
The images inside a 3D crystal are composed of hundreds of thousands, or even millions of microscopic laser engraved "spots". When light hits these spots, they diffract the light, causing them to be seen. Therefore, placement in a dark area (unless you are using one of our lighted bases) is not a good idea.
Of course, it's not uncommon that our crystals are displayed on a bookcase or mantle — areas which are usually not optimal for viewing. In these cases, we strongly recommend one of our LED lighted bases. You can add a battery pack if AC power is not easily accessible in that area.
Keep in mind that the above are general recommendations and that you may find a better location than anything we've recommended. The key to making your image really pop is light, and lots of it. Call us if you have questions!